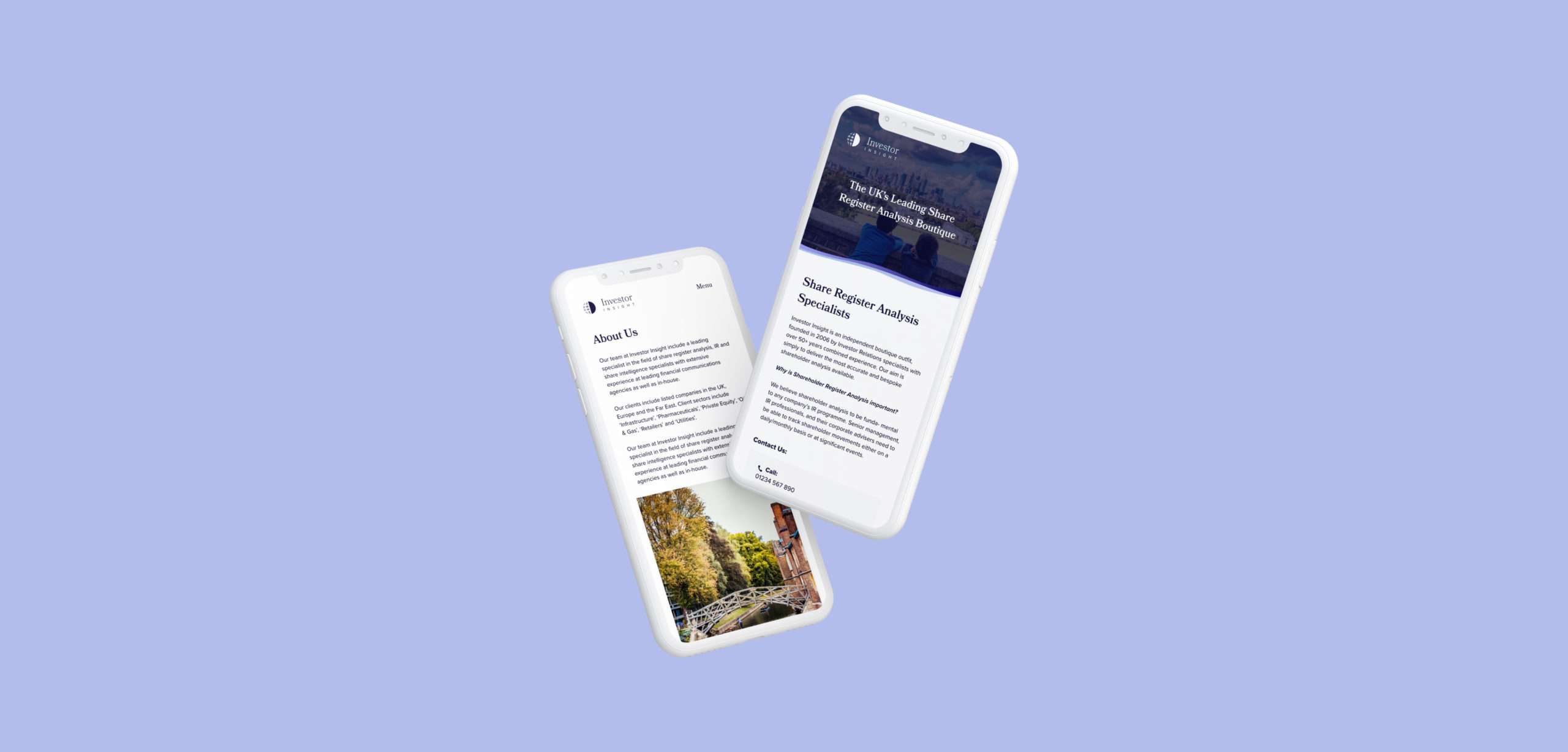 Investor Insight
Branding, Web design and Development
Paul from Investor Insight approached us, looking for a rebrand to his highly ranked investment boutique, based in Cambridge. We met with him in the latter half of 2019, where he briefed us on the task at hand. On the road ahead was a new logo, business cards, a brochure, and a website, underpinned by a cohesive and consistent set of brand guidelines. We got to work, excited by the new challenges of our first project in the Investment industry.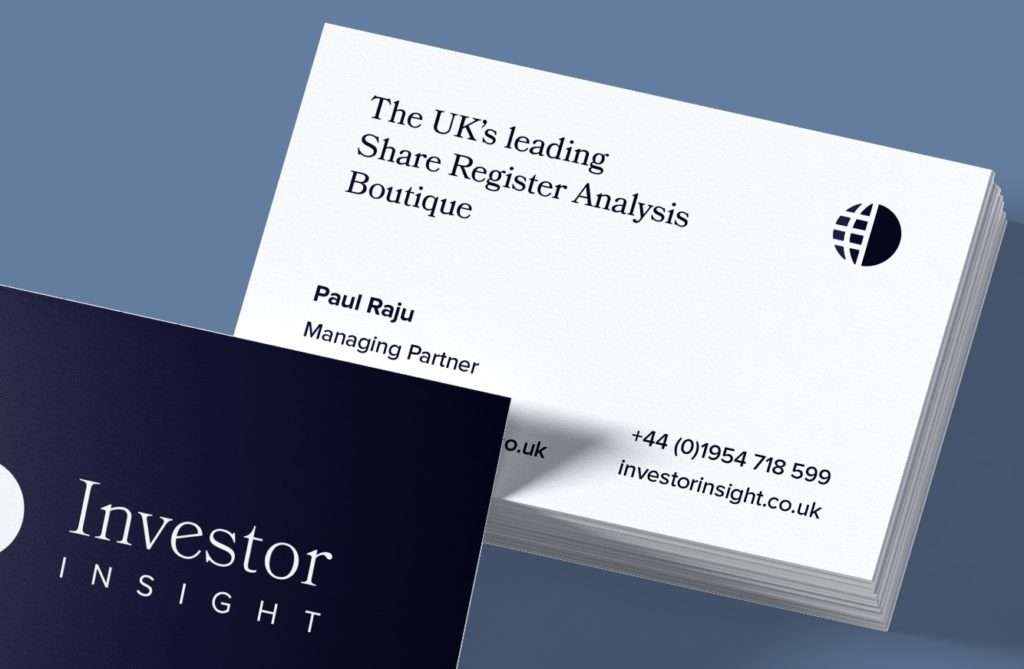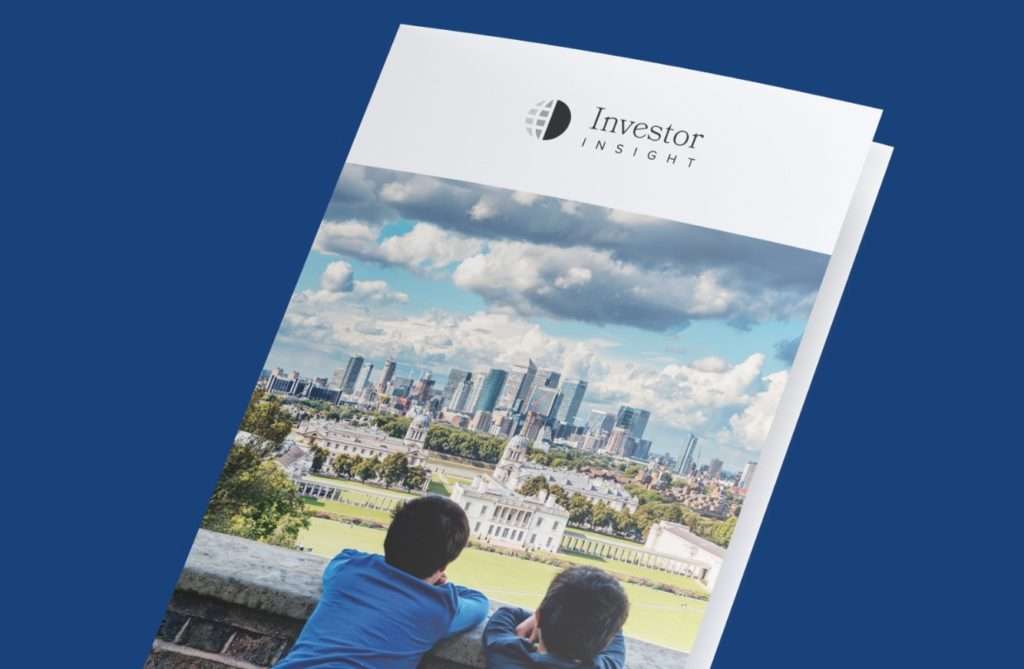 A global boutique
Paul wanted a logo that fitted their global ambitions, whilst also giving their business a modern and established feel. We combined this with a deep and confident shade of dark purple.
It was important for the printed items to be simple to read and get the message of Investor Insights across quickly. We combined this with subtle UV spot gloss detailing to add texture, detail, and elegance.
The website was requested to be simple, easy to maintain, and classy. We brought the existing styling set out in the brochures and cards, and put together the design for a modern, experienced and self-confident business.