Lightcast Discovery
WordPress Web Development
Lightcast Discovery is a biotech company pushing the boundaries of complex cell analysis. They approached us in a significant moment of their business development, after receiving funding to accelerate the growth of their product and team. We worked alongside Dan Gould Design to produce lightcastd.com.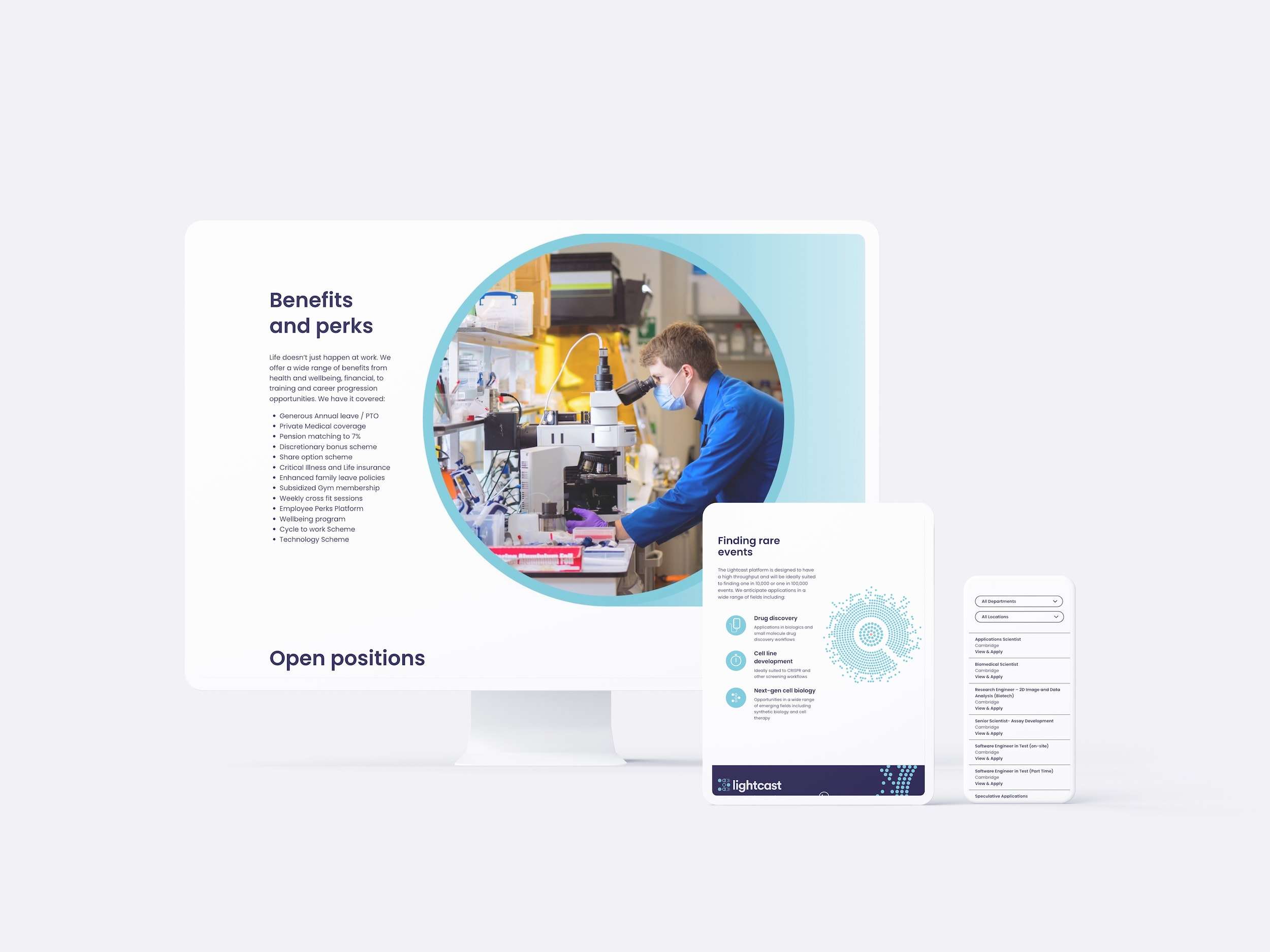 Greenhouse
As Lightcast Discovery is growing rapidly, a major objective was to simplify recruitment. lightcastd.com connects to Greenhouse (their recruiting software of choice) through a public API. This allows the job listings on the website to automatically update based on the Greenhouse system – saving hours of time every month.
We built custom application around the API, which allows visitors to filter through job listings by category and location. Once a listing has been selected, visitors can apply directly through the website.
WordPress
We opted to use WordPress for the content management system, and built the site from scratch as a highly flexible theme. WordPress allows the Lightcast team to easily manage content through individual user profiles.
We built custom blocks that fit into the new Gutenberg editor – allowing the Lightcast team to chop and change pages as required.