Sue Rapley Art
Web Design, WP & WooCommerce Development
We started working with Sue Rapley, a Cambridge based contemporary painter, over 4 years ago. We initially worked together — alongside Dan Gould — on a new website for suerapley.co.uk. We built the site using WooCommerce, a very popular open-source eCommerce plugin for WordPress. We've continued to work with Sue on growing the site, which includes: adding booking functionality and a news system.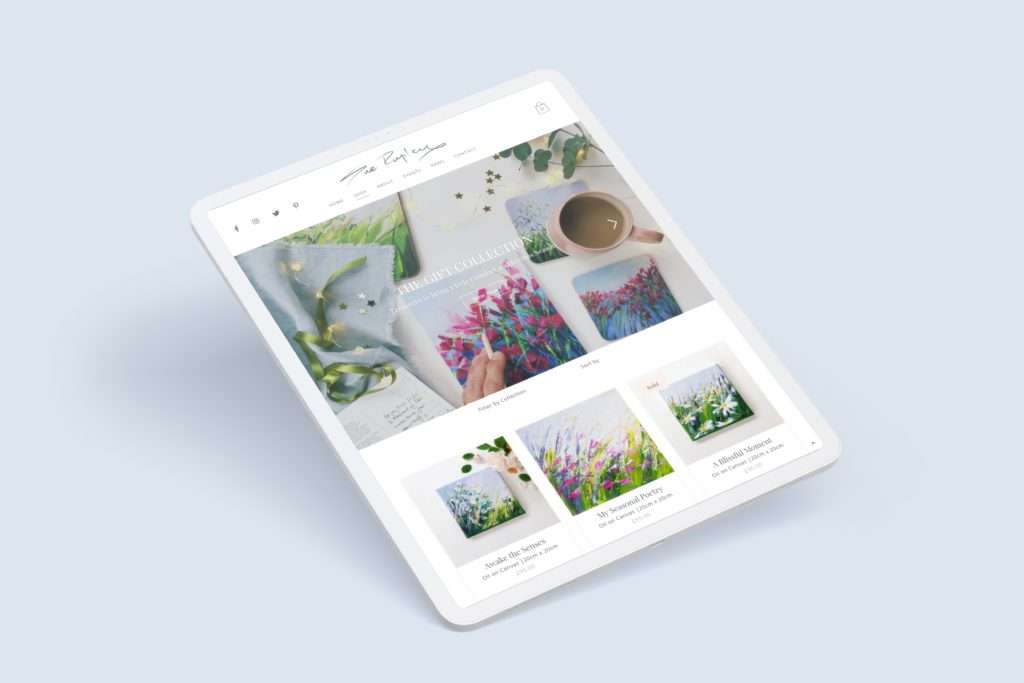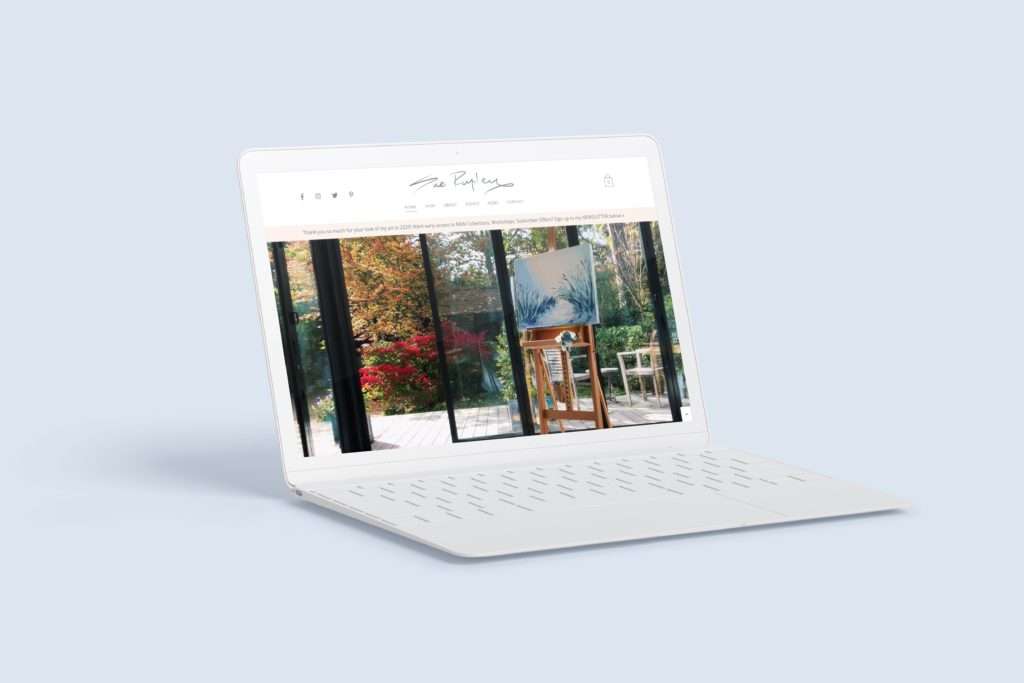 "The site is looking so beautiful thanks to the super talented guys at @hayandrice for crafting their technical wizardry! And, to @dangoulddesign for elegantly translating my vision for my new brand identity. My dream website and store is looking amazing."
Web Design
We were provided a few page designs when starting the project, and worked directly with Sue on designing the rest of the pages. Using an open-source store plugin for WordPress like WooCommerce gives us unlimited flexibility, so we were able to customise each step of the process.
eCommerce
Designing a store is a much larger task than most sites. Tools like WooCommerce make it easier by providing a foundation of assets to build on: shop pages, product pages, basket, checkout, emails, shipping rules, coupons, etc. We customised each of these to keep in keeping with the rest of the site.
Events
We installed and customised a tool called "The Event Calendar" which helped us integrate an event system onto the site. We customised each step of the event system: calendar page, event, order, emails, attendance reports, etc.
During the initial Covid-19 lockdown, we integrated more advanced features that allowed customers who purchased an event ticket to automatically be sent zoom details for that event.
Support
Managing a dedicated store requires an initial time investment. We worked closely with Sue on making sure Payment gateways were setup, policies written and functionality tested. We continue to regularly work with on website management and SEO.